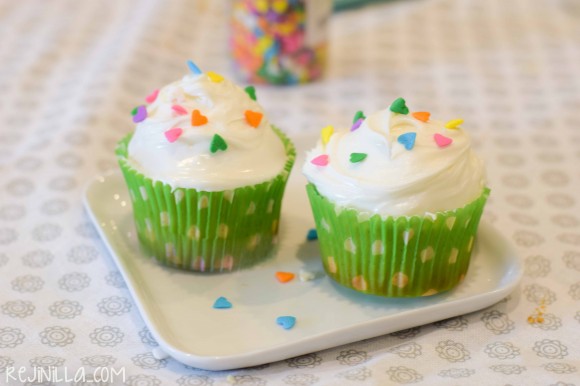 Muy seguido, se me antoja algo y en vez de ir a la despensa por alguna galleta o panquecito en paquete, lo hago fresco. Si de todas formas voy a comer un treat, mejor que sea rico y valga la pena y que mejor si lo hago yo. Un problema de cocinar mis antojos en todo momento, son las 24+ piezas de la receta, más si sólo quiero uno o dos! Estos cupcakes para 2 sólo satisfacen ese mini antojo y no la tentación de media noche.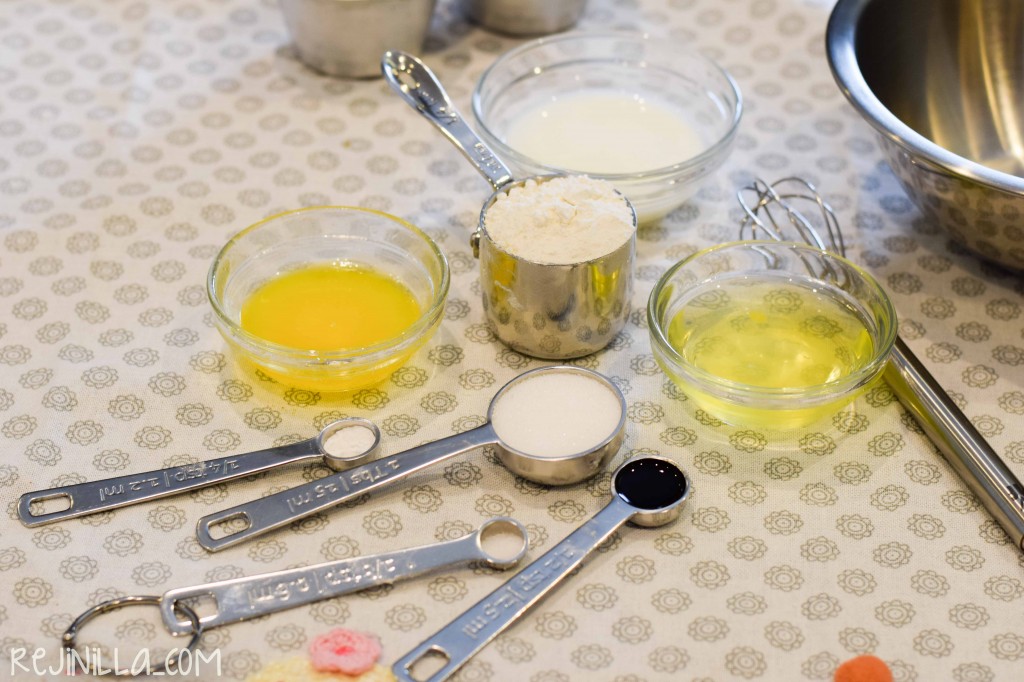 Sólo tienes que mezclar los ingredientes húmedos con los secos, sólo hasta integrar.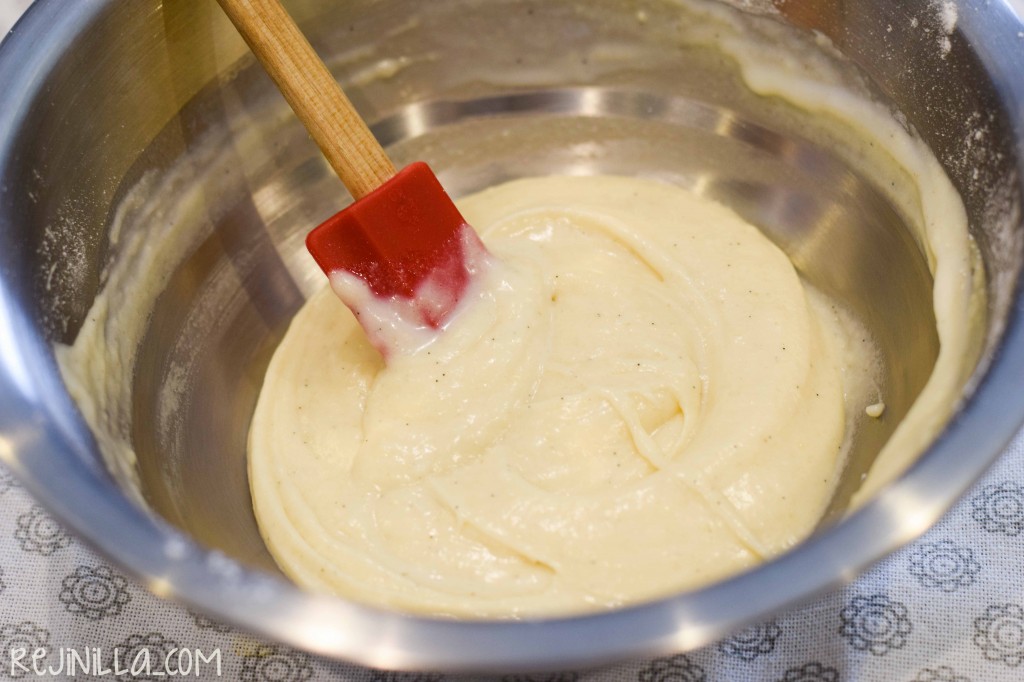 Vierte en 2 moldes para cupcakes y hornea.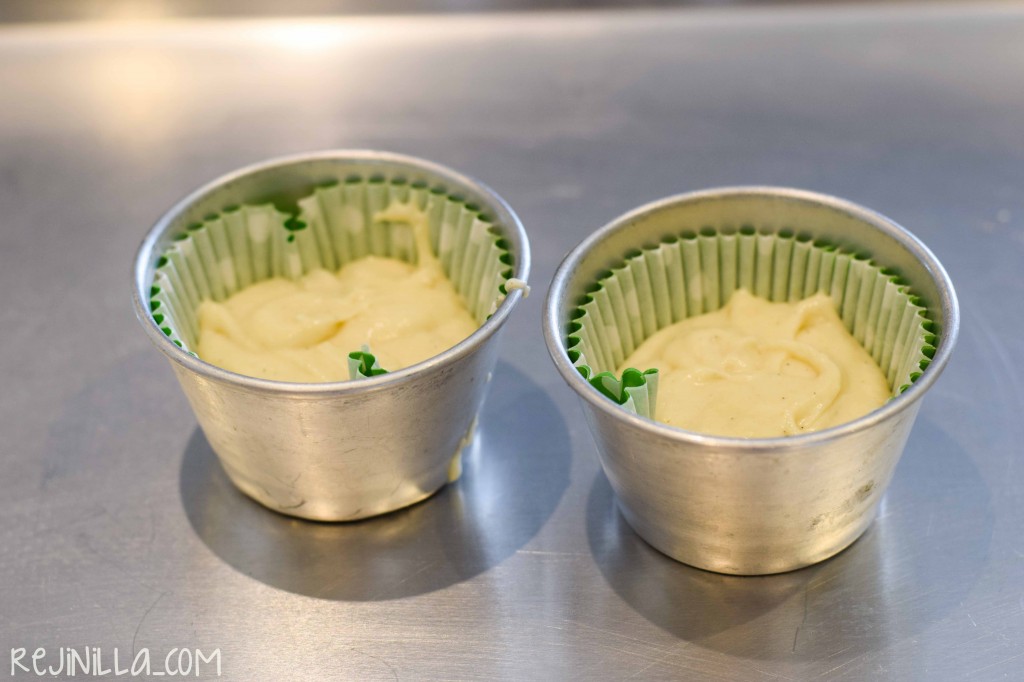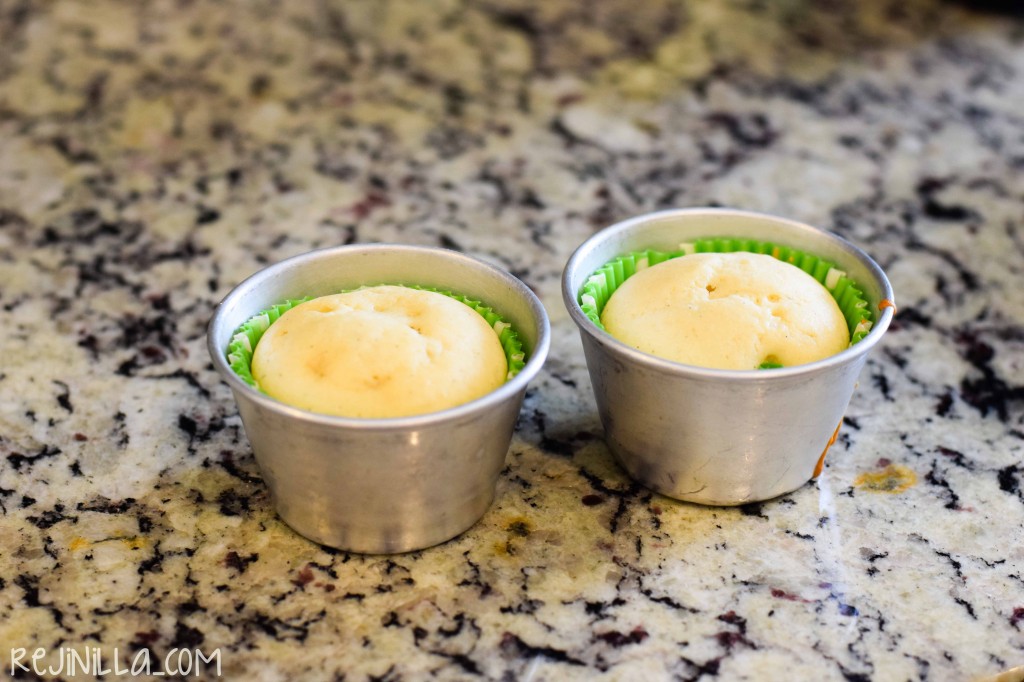 Decora con betún, nutella o come sólos.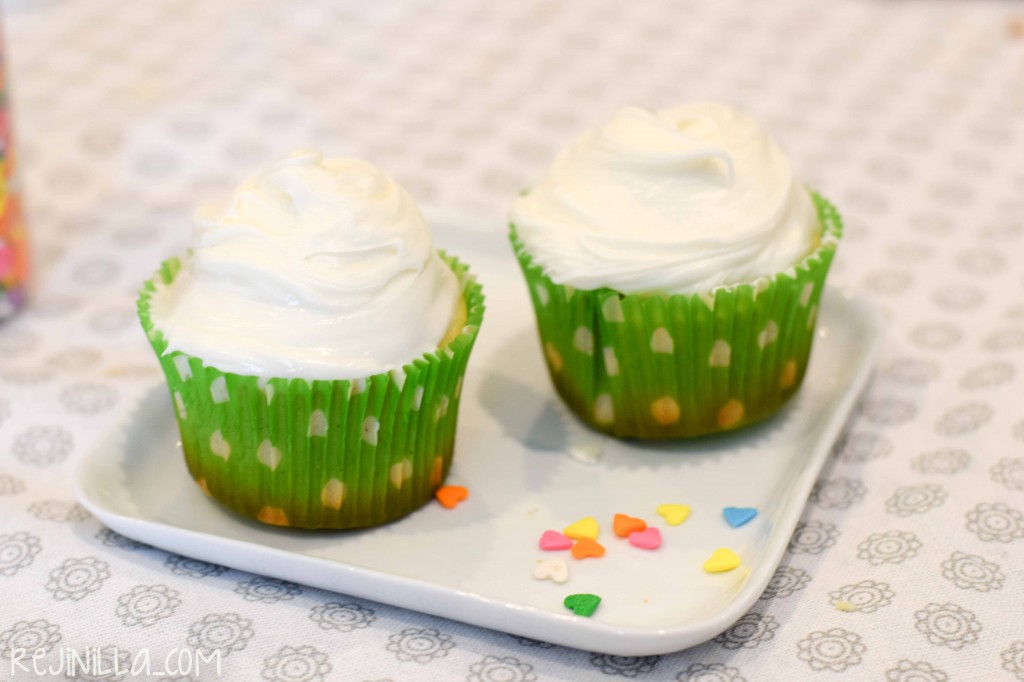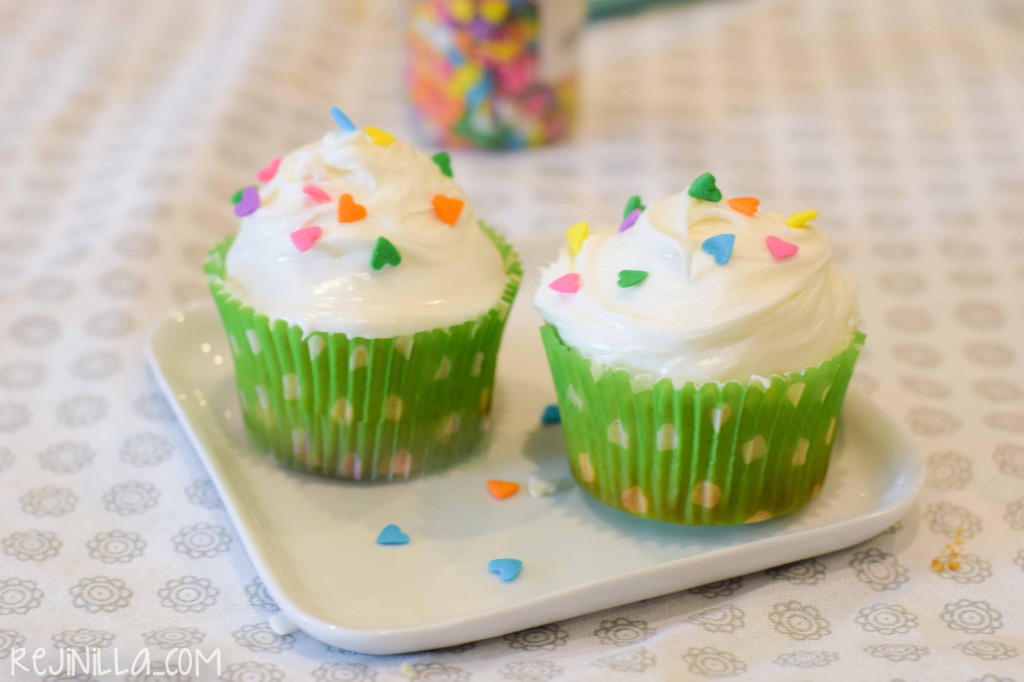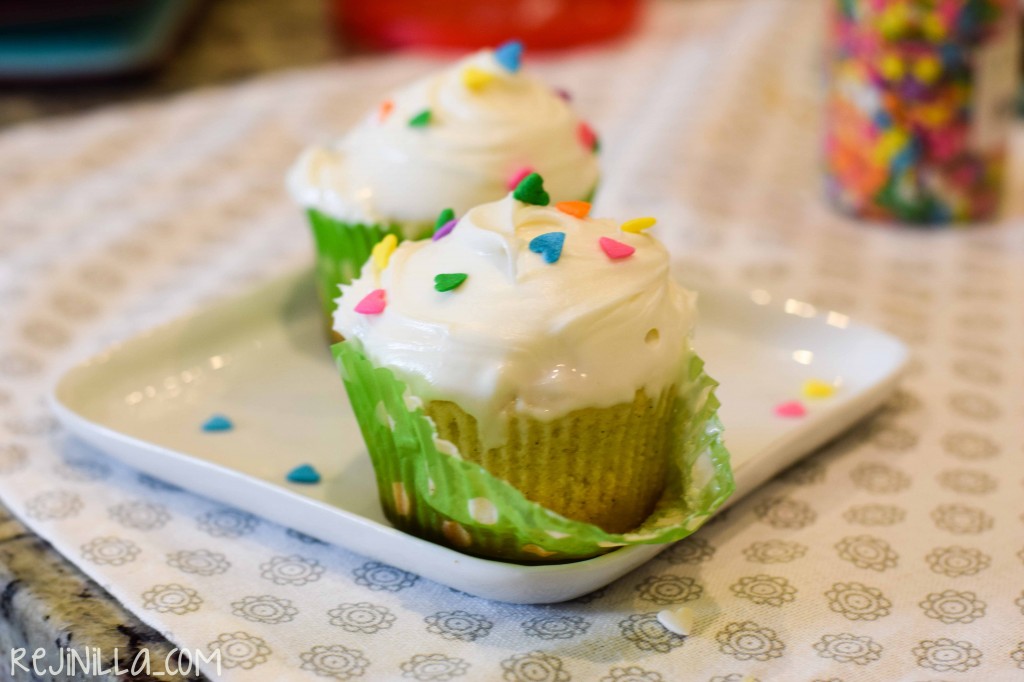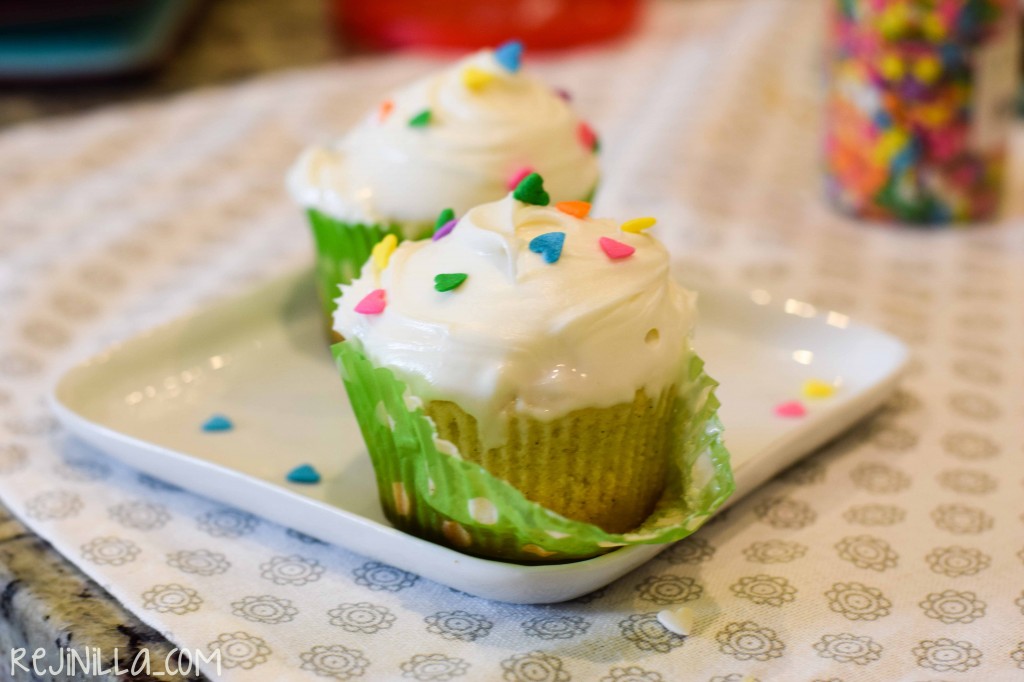 Cupcakes para 2
2014-05-19 19:23:44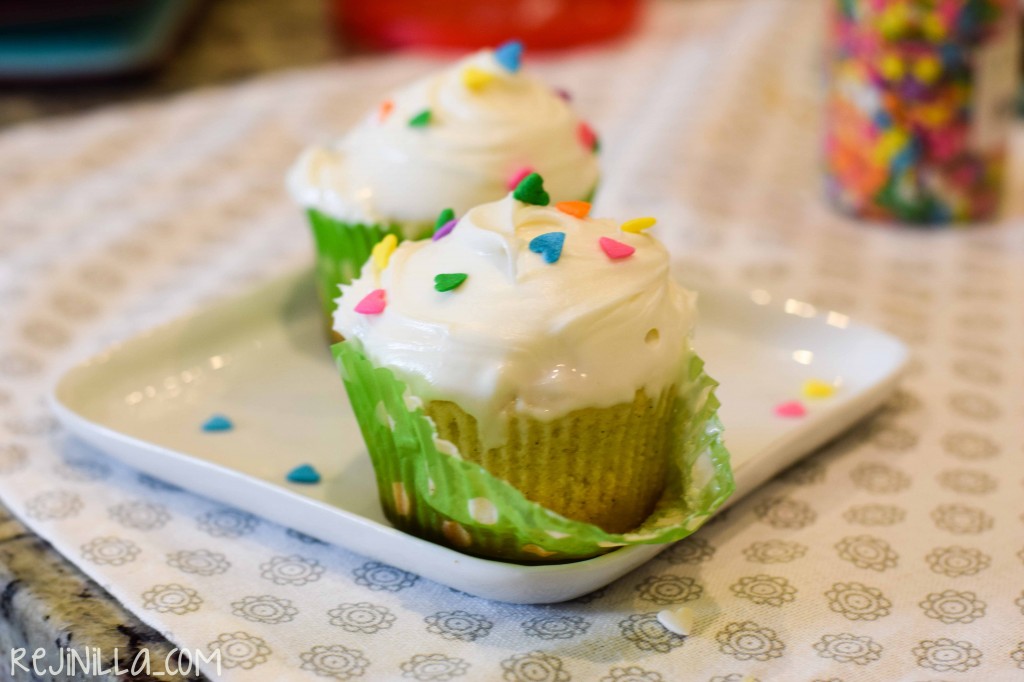 Receta para 2 cupcakes
Ingredientes
1 clara de huevo
2 cucharadas de azúcar
2 cucharadas de mantequilla, derretida
1/2 cucharadita de vainilla
1/4 taza de harina
1/4 cucharadita de polvo para hornear
pizca de sal
1 1/2 cucharada de leche
Chocolate, mermelada, Nutella, azúcar, betún para decorar
Instrucciones
Mezcla el azúcar con la mantequilla. Agrega la clara y la vainilla.
Agrega los ingredientes secos, alternando con la leche.
Mezcla sólo hasta integrar.
Separa la masa en dos moldes para cupcakes con capacillo.
Hornea a 170ºC por 15 minutos o hasta que al insertar un palillo, este salga limpio.
Acompaña con betún, chocolate, mermelada, etc.
Notas
Cámbiale el sabor, ponle una chucharada de chispas de chocolate, fruta seca picada, nuez, pizca de ralladura de naranja, etc.
REJINILLA http://www.rejinilla.com/
Very often, I have a craving no cookie in my pantry can satisfy. If I'm going to have a treat, it better be worth it, and it's better if I make it myself. A problem I get with following my cravings and baking is the 24+ pieces it yields. I only wanted one or two. This recipe makes only 2 cupcakes, only to satisfy my inmediate craving and none left to tempt me at midnight.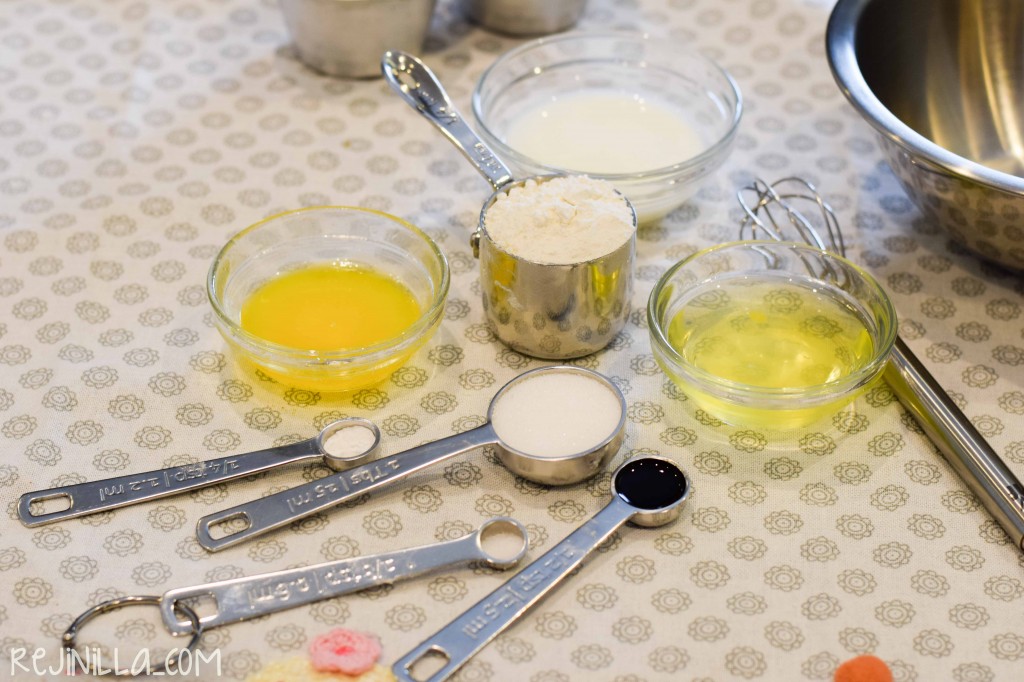 Mix the wet ingredients with the dry, just until integrated.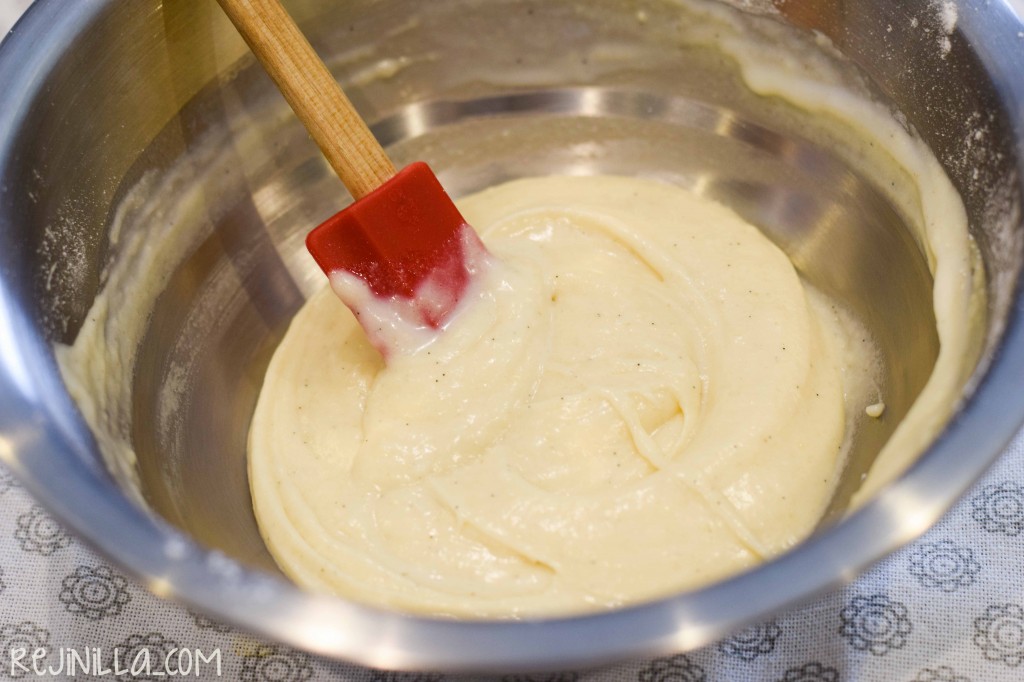 Pour into two lined cupcake molds and bake.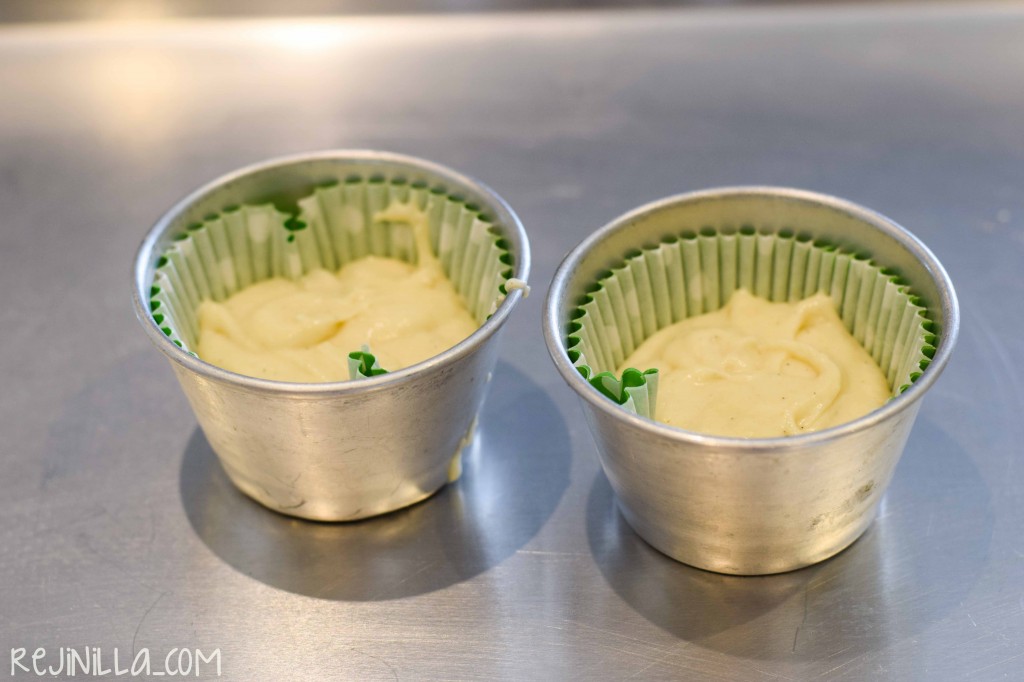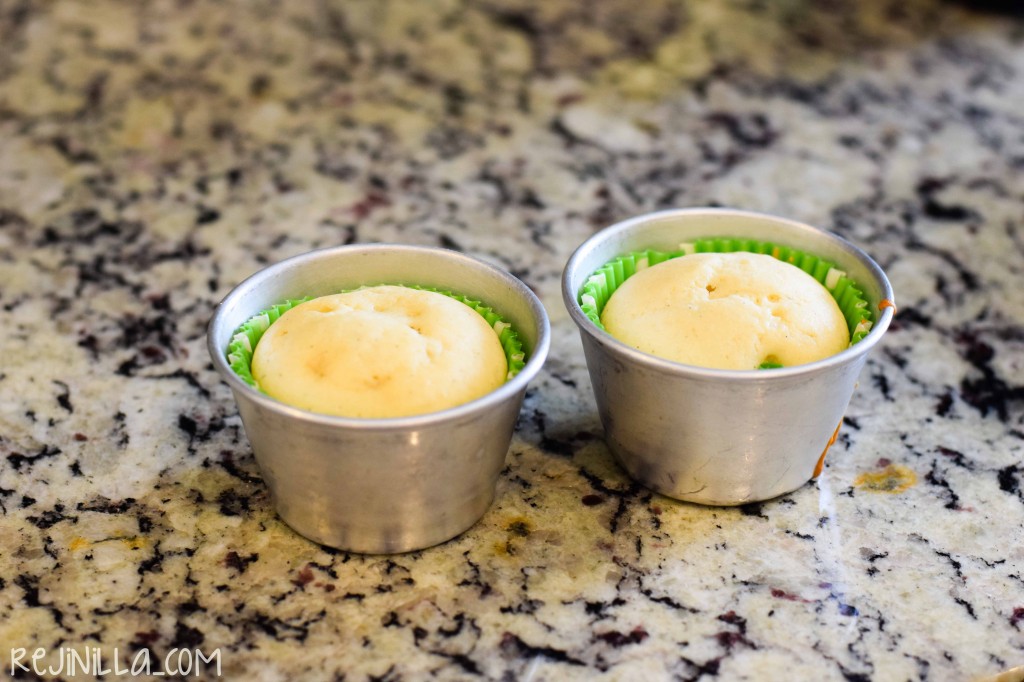 Frost, sprinkle or slather jam, Nutella or frosting, etc.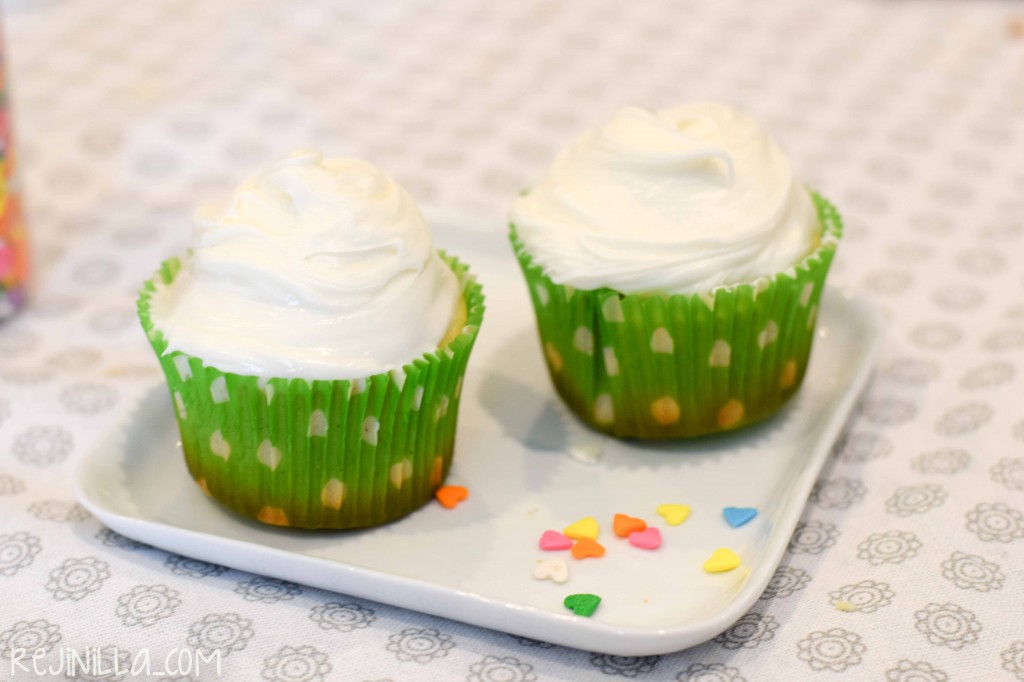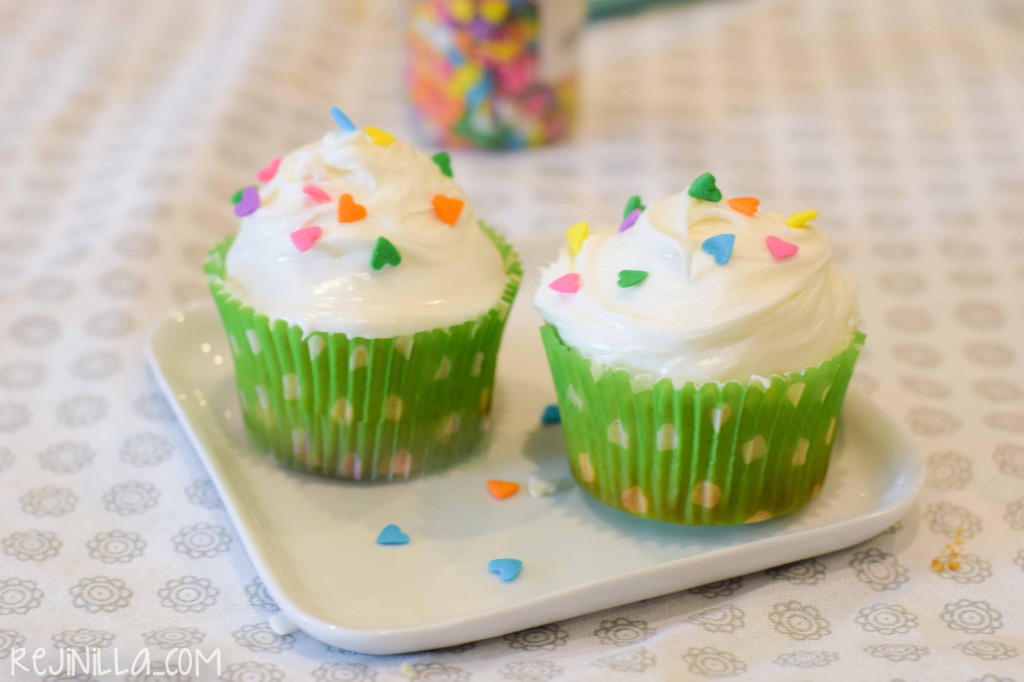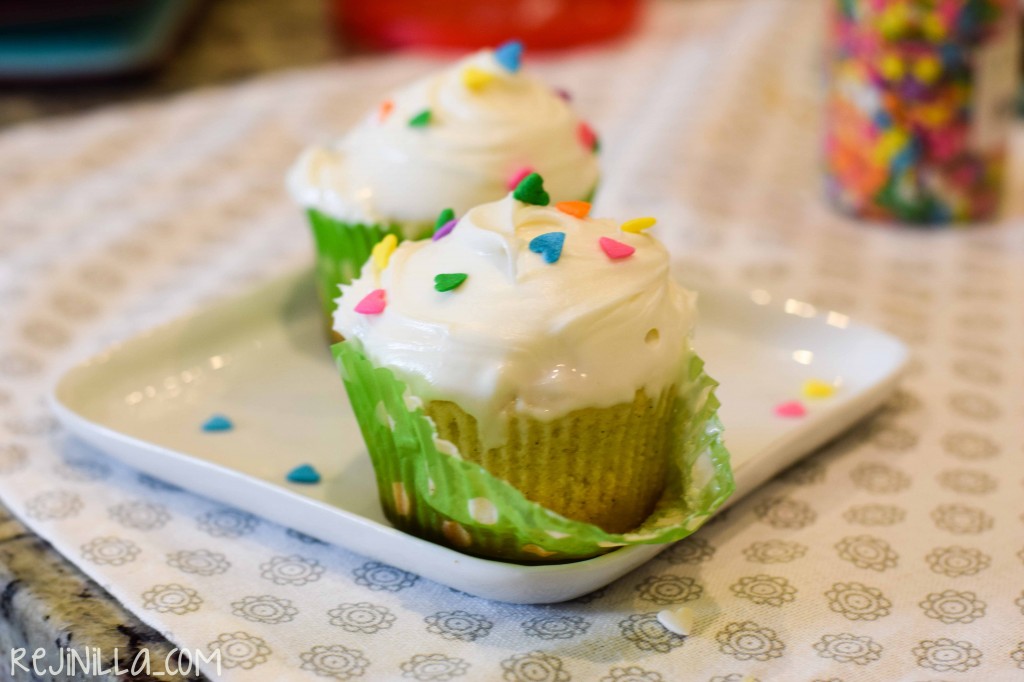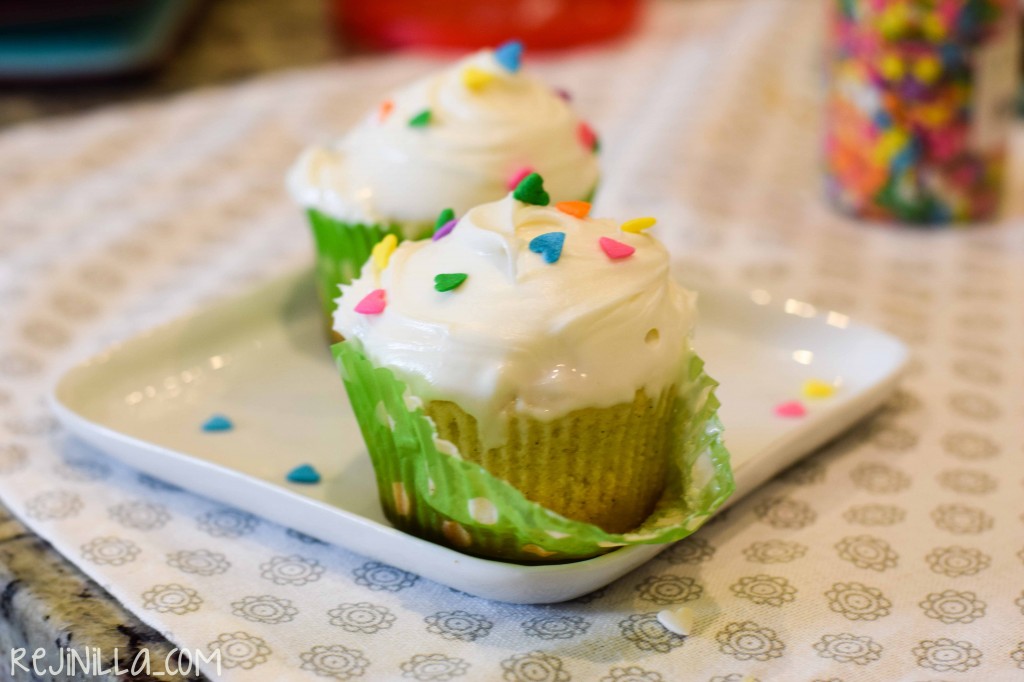 Cupcakes for two
2014-05-19 19:59:56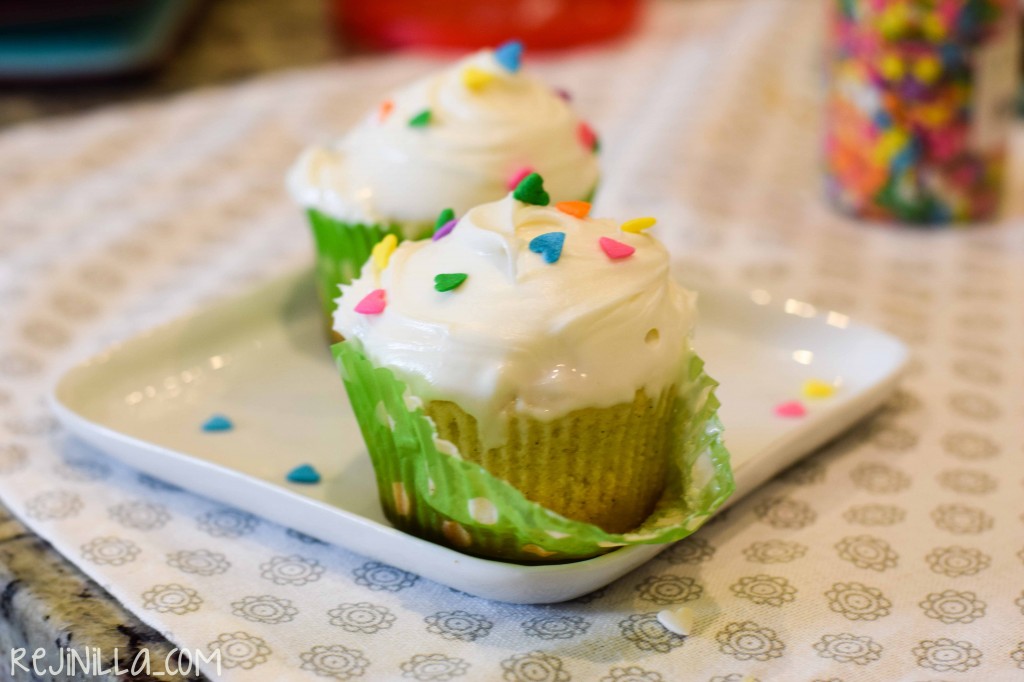 Recipe for two cupcakes and none leftover
Ingredients
1 egg white
2 tbsp sugar
2 tbsp butter, softened
1/2 tsp vanilla
1/4 cup flour
1/4 tsp baking powder
dash of salt
1 1/2 tbsp milk
Instructions
Mix the sugar and butter, add egg white and vanilla.
Add the dry ingredients, alternating with milk.
Mix until integrated.
Divide batter into two lined cupcake molds.
Bake at 170ºC for 15 minutes, or until a toothpick inserted in the middle comes out clean.
REJINILLA http://www.rejinilla.com/
7
Te gustó?